A study at Bonn University suggests that gene mutation is partly responsible for the heightened sense of anger.
See also: How to learn to control your anger: tips
Physiology of anger
Anger is a completely natural reaction of the body to extraneous factors that are irritants of our consciousness.
Sometimes anger can be a quick flash, for example, when the bus does not stop on demand. Or it could be an outburst of rage when you don't recognize yourself. In any case, like other strong emotions, such as sadness or joy, anger is a natural process.
Man's ability to experience anger has been embedded in the brain over millions of years of evolution. This is part of our instincts for the struggle for resources and observance of social norms.

Some people find it harder to restrain anger
The main structure in the formation of emotions is the tonsil (amygdala), located inside the temporal part of the brain.
The tonsil is activated and gives a signal to the hypothalamus, which, in turn, transmits a signal to the pituitary gland.
The pituitary gland secretes ACTH, and then the adrenal glands secrete stress hormones: adrenaline, norepinephrine and cortisol.
Anger and genetics – is there a connection
Various factors can cause anger: mood, irritants, and previous experience.
It is likely that the more a person has had negative experience in life, the more pronounced the reaction to the stimulus will be, such a person is easier to anger.
A person can experience anger for many reasons. Even hunger, according to research, makes a person more irritable.
And all because the body produces cortisol and adrenaline in response to a decrease in blood glucose.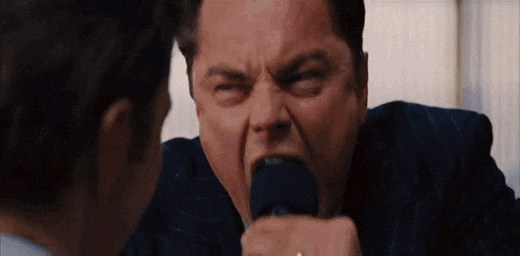 However, there are also less obvious factors causing increased aggression and irritability. Indeed, in fact, all people experience anger, but it is more difficult for someone to restrain it than for others. It is in this vein that the genetic component works.
Scientists note that the mutation of the DARPP-32 gene is partially responsible for the heightened sense of anger. During the experiment, 800 people were interviewed about the level of their anger, after which DNA tests were conducted to determine which type of DARPP-32 gene they had.
It turned out that those who were carriers of the TT or TS version of the gene experienced outbreaks of anger much more often than those who had the CC version.
Martin Reuters, the author of the study, notes: "In other words, people with TT or TS genes are not able to control their feelings in the same way as those who do not have this mutation."
Accordingly, genes affect the type of nervous system, as well as the strength, poise, speed of a person's reactions to stimuli.
When anger becomes dangerous
Anger, like stress, does not harm the body in small amounts, but can be fatal when it becomes permanent.
Long attacks of anger, the inability to express it, can lead to a chronic increase in the level of stress hormones, and hence to overload of the cardiovascular system, impaired digestive system, suppression of immunity and, as a consequence, an increase in the risk of infectious and oncological diseases.
Studies show that if people can express their anger, they feel much happier.
More news regarding treatment, medicine, nutrition, healthy living and much more – read in the Health section.