The grief of the Melnikov family left few people indifferent. People worry about twin girls and their mother. In late February, Olya Melnikova got into an accident. Coma, month of resuscitation, neurosurgery, rehabilitation – what else does this kind and sweet young woman have to go through? Do not even know the doctors. The only thing they are sure of is that the path to recovery will not be easy and quick. And that means it takes a lot of effort, time and money. And with the latter things are not very good with relatives. After all, one day of rehabilitation in a Moscow or St. Petersburg clinic costs 20 thousand rubles. In a day! Where to get so much?
The question of "where to get" worries not only relatives and friends of the Melnikovs. Many people dream that this tragic story still ends safely. And those who were not indifferent and very good people decided that they needed to do something so that as many Gubkin people as possible knew about the trouble. Thus was born a charity event in support of Olga and her daughters.
– We could not pass by the grief of this family, we hope you will not pass. On April 11, in the restaurant "Zolotonosha" we will organize a big children's charity festival. All funds raised will be spent on the restoration of Olga Melnikova. Admission is 150 rubles. The beginning is at 17.00, – the organizers explain. There will be a lot of interesting things for you: animators, contests and games, paper show, akvagrimm and so on. Give the little ones hope that one day their mother will hug them and be there.
… In the family of the Tyurins with a son's illness, they have been living for a long time. Syoma has cerebral palsy. Yes, such children will not become as healthy as we are, but living a normal life, serving yourself, studying, working, creating families is all quite real. The main thing for such children is rehabilitation. In Rusfonda, helping sick children, it is reported that the cost of the next rehabilitation course is almost 200 thousand rubles. It is necessary to collect about 40 thousand rubles from the required amount. To help Syom, send an SMS to the short number 5542 with the word "KIDS". The cost of one message is 75 rubles.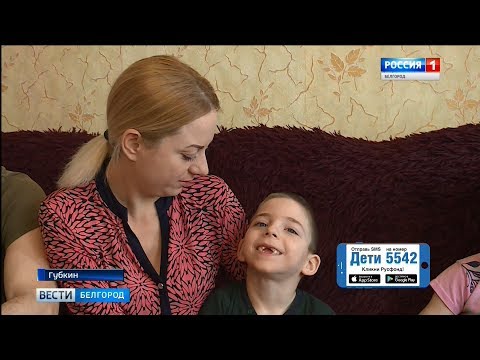 GTRK Belgorod: help Sergei Tyurin.
Why do sick children have a 12-day marathon?
At midnight, on April 1, the Foundation "Holy Belogorye against Childhood Cancer" announced an unusual action – a round-the-clock relay race. Marathon "Good does not sleep – good runs" will last 12 days and will end on Cosmonautics Day. The first to get on the treadmill was the chairman of this organization, Evgenia Kondratyuk.
– For a seriously ill child and his parents, recovery is some kind of cosmic goal. But she is real. In fact, everything is possible. If we are together, – says Eugene.
It is expected that about 500 people will take part in the charity marathon. Why marathon round the clock? To emphasize that the wards of St. Belogoriya need help every day, every hour and minute. And the format of the race is two racetracks installed at the Center for Helping Children with Disabilities and their Parents.
You can watch the marathon and support the participants online on YouTube, the foundation's website and in a group on VKontakte.
You can support the relay by sending an SMS to the short number 3443 with the text "Belogorie 100", where 100 is the donation amount (it can be any).
According to Eugenia Kondratyuk, all the money will go to the purchase of expensive medical equipment for seriously ill children. The cost of only one necessary device is about half a million rubles.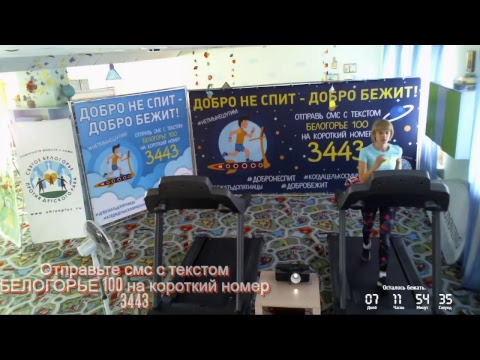 Broo31: Good does not sleep – good runs.
.

Chief editor of the blog – Marko.