Nutrition expert Anastasia Kaliga explained whether it is possible to fry or not.
To the topic: 5 foods that should never be eaten on an empty stomach
Frying as a type of heat treatment can be quite calm in your diet, but subject to certain rules. Also remember that fried foods should not be a daily treat, nor can they be the basis of your diet.
It is important to understand that there are oils that cannot be heated, because toxic substances, polymers of fatty acids and free radicals can form in them, which can easily ruin our health – they are designed for cold dishes. There are oils that you do not need to be afraid of, you can fry them (not often) and enjoy food. The most important thing is the smoke point (the threshold at which the oil collapses and becomes unusable). This threshold is approximately 160 degrees. Choose an oil that can withstand high temperatures and does not become toxic: avocado, coconut, refined.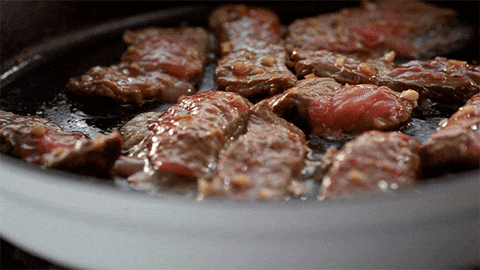 Unfortunately, the crust should be absent. The darker the crust, the more toxic substances formed during processing. If you do not want to refuse such food, eat it at least much less often.
The most convenient way to fry something and not "harm" yourself is a non-stick pan, because everything is perfectly cooked on it without oil, and some are able to properly distribute the temperature.
For more news regarding treatment, medicine, nutrition, healthy living and much more, read the Health section.