In early March, health workers from all over the region gathered in the Gubkin Forest Fairy Tale. Surgeons, pediatricians, prosthetists, massage therapists, doctors of other specialties, medical assistants, nurses gathered for the tenth winter regional sports day of health care workers.
Competitions were held in one discipline – ski racing. Prizes were played in the two-kilometer race separately for women and men, in two age categories: from 18 to 39 years old, and from 40 years old. And newcomers could try their hand at a mass start for a short distance of one kilometer.
Nikolai Rogozin, the main specialist of the sports events of the Forest Fairy Tale SOK, noted that the route was specially prepared for amateurs: there were no difficult ascents and difficult descents to take the distance, so that all participants could go.
To this topic
Competitions skiers are held in the Gubkin "Forest Fairy Tale" regularly. This is the "Ski Track of Russia", and the race in the credits of the Games. No wonder: the conditions are excellent! Even the Olympic champion Alexander Legkov, testing the track during the second Winter Olympics Metalloinvest, said: "Your track is just perfect. I drove 40 km and got great pleasure. "
… Many of the medical workers came to the Games not by themselves, but by their whole families. So the support of the racers fans was provided. And at the mass start, many came out with the children.
Doctors, medical assistants and nurses by their example urge patients to a healthy lifestyle. Photo from the site of the regional organization of the union of health workers.
According to the organizers, the main idea of ​​such competitions is to show how to best maintain health and longevity by example. This is the best way to tell patients: "Run, jump, play. And then you will not have to hurt, but we will have much less work. "
Among women, the athletes ran the fastest distance from the regional capital. In the age group "up to forty" the first place was taken by the representative of the regional clinical hospital, the second – by the employee of the Belgorod city hospital №2, the third was a skier from the Yakovlevskaya central hospital. In the category of "over forty" gold and silver won medics of the regional clinical hospital, and the bronze – an employee Graivoronskoy CRH.
But Gubkin men were more than worthy competition to colleagues. In the age category "up to 40 years old", Vladimir Prasolov from the Gubkin Central District Hospital became the best, silver went to Alekseyevka, bronze went to the Krasivoho sanatorium. In the category of "40 years and older," our Victor Prasolov was the second. The victory was won by a Belgorod citizen, in the third place is an employee of the sanatorium Beautiful.
Details – on the website of the Belgorod regional trade union of health workers.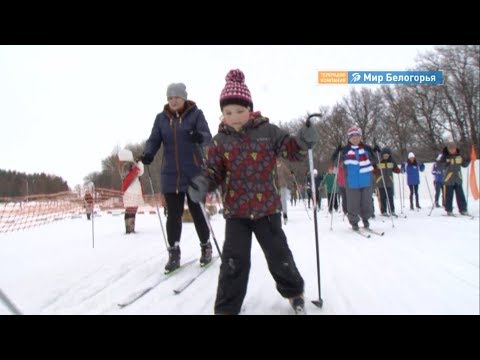 Video of the TV World of Belogorye.
.

Chief editor of the blog – Marko.