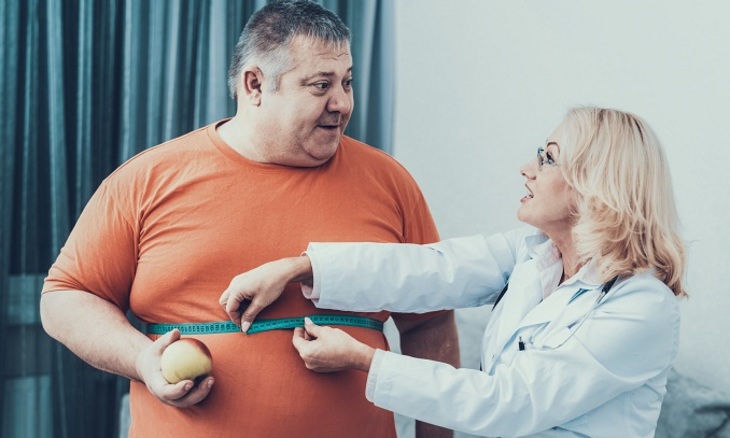 Materials on the topic
In the Krasnoyarsk Territory prisoners will be fed with delicacies from the chef
In Toulouse chocolate covered in grasshoppers
The chef from Italy revealed the secret of the New Year's dinner of the President of Russia
According to official data, in Russia today more than 2 million people are obese.
In the fight against it, officials want to rely on the experience of Japan, where obesity is very rare.
The practice of the Land of the Rising Sun, in an interview with the RIA Novosti news agency, referred to the head of Rospotrebnadzor, Anna Popova:
"Metabo's law has been passed in Japan, according to which every citizen between the ages of 40 and 75 must measure his waist every year. The government claims that the legal maximum waist circumference for men is 35.4 inches (about 90 cm), while for women it is 31.5 inches (about 80 cm) …
If during the annual inspection a citizen is found with a waist size exceeding the norm, the government imposes restrictions according to which he is obliged to attend regular counseling sessions. Fines for companies that do not care about the health of workers, can reach $ 19 million. "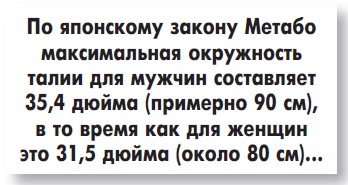 According to Anna Popova, the use of the Japanese experience will help to heal Russians, prolong their lives. The Japanese are often called the nation of long-livers for a reason. If Russia lives on average 71 years, in Japan this figure is 84 years. Scientists have concluded that the main reason for the long life of the Japanese – their healthy diet. The Japanese eat a lot of fish, vegetables, and the freshest.
What do we eat? Potatoes and macaroons. Vegetables and fruits, many fish are not available due to the high cost. About the quality of products and say nothing. We eat mostly stale, frozen, often filled with harmful ingredients. As a result, we get fat … not from a good life.
Well, how can the experience of the Japanese be useful in this context? No way! One gets the impression that high-ranking officials, who make such strange statements, do not at all imagine the life of their compatriots. They live as in a parallel universe.
Igor Vereskov.
Photo: Fotolia
.

Chief editor of the blog – Marko.