Studies by Canadian scientists from the University of Alberta suggest that sugar intake increases the likelihood of inflammation in the intestine and generally affects its condition if there are already problems.
See also: 10 hidden high sugar foods
And although many people believe that they almost do not eat sweets, and do not eat sugar at all – they can be mistaken, because most of the usual foods and drinks on the shelves of the store contain sugar and various sweeteners.
The essence of the experiment
Just two days of a diet high in sugar caused rodents colitis and symptoms of intestinal disease, while at the same time in mice on a balanced diet – there was no such reaction.
These results duplicate complaints from patients with colitis.
If the diet contains excess sugar for at least a short time, then this exacerbates the symptoms of intestinal diseases, "says study leader Karen Madsen.
Thus, scientists evaluated the timing at which sugar intake is detrimental to intestinal health.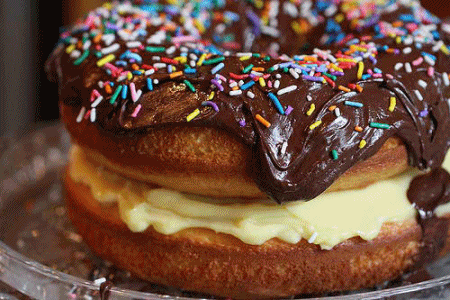 A likely cause of such a reaction to sugar is a change in microflora, which provokes inflammation.
Significantly, scientists also noticed a violation of the immune response in mice and significant damage to intestinal tissues.
But the situation changed when researchers changed their diet with fiber. Then the symptoms of exacerbation disappeared almost immediately.
As a conclusion, scientists say that if you eat well and balanced on weekdays, and at the weekend you "give yourself free rein" and eat junk food, then the health consequences will certainly be.
More news regarding treatment, medicine, nutrition, healthy living and much more – read in the Health section.