Scientists from Yale University decided to test the effect of the ketogenic diet to protect against the influenza virus.
See also: For cores offer a new method of treatment
The essence of the study
The first group of rodents was fed on the basis of a ketogenic diet, their diet included 90% fat, 9% protein and 1% carbohydrates.
The second group of rodents was fed as a standard diet – 18% fat, 58% carbohydrates and 24% protein.
This diet lasted for a week, and then the mice were infected with the influenza virus.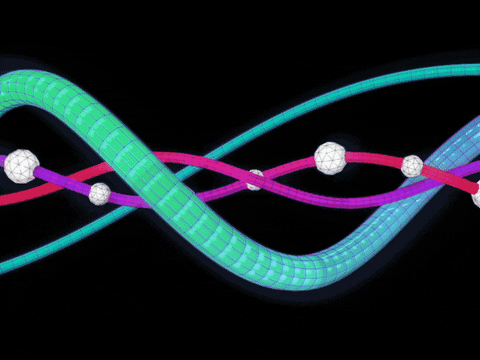 The mice, which were based on the principles of a ketogenic diet, were less vulnerable to the virus than rodents with a normal diet.
It turned out that they activated a subset of the immune gamma-delta T cells in the lungs, which scientists had not previously associated with the immune response of the flu.
To confirm the action of the protective mechanism, the researchers introduced GMO mice without a gene encoding gamma-delta T cells. Their ketogenic diet did not provide protection against the virus. Therefore, it was precisely the scientists who discovered the cells that resisted the flu.
The body of mice burned fat to produce ketone bodies from food. According to scientists, this is what can nourish the immune system to fight the flu infection.
Ketogenic diet principles
As you know, a ketogenic diet was developed for the prevention of epileptic seizures in children.
Ketogenic diet – what is it? A ketogenic diet is a diet that is very high in fat, moderate in protein, and very low in carbohydrates.
With this diet, 75% of the calories come from fat, 20% from calories from protein, and about 5% from carbohydrates.
Choose healthy fats in your menu
See also: List of fats that are harmful to health
Products that make up the keto diet:
avocado; fatty nuts and seeds: cashews, macadamia nuts, pumpkin seeds; whole eggs; fat cottage cheese; beef: Porterhouse, filet mignon, ribeye; chicken: thighs and legs vegetables: spinach and other herbs, broccoli, asparagus, cabbage, mushrooms, bell pepper; cracklings; olive oil; sour cream; cream cheese; oily fish: salmon, mackerel, sardines, anchovies; bacon; chicken bouillon.
Other news related to treatment, medicine, nutrition, healthy lifestyles and much more – read in the Health section.